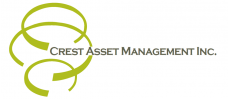 Executive Management
Rajiv Naidu
Founder, Chairmain &
Chief Executive Officer
As CEO of Crest Asset Management (CAM) Mr. Naidu directs all phases of property identification, acquisition analysis, and debt/equity financing. Mr. Naidu was also the co-Founder, Chairman, and CEO of Opstechnology (Ops), the leading provider of spend management systems to the multi-family industry. Ops was acquired by RealPage, the leading provider of multi-family property management software. Prior to founding CAM and Ops, Mr. Naidu worked as a consultant with the San Francisco office of Bain & Company, a management consulting firm specializing in corporate strategy. Mr. Naidu received a B.S. in Engineering from Stanford University.
Kevin Braun
Chief Financial Officer
Mr. Braun has primary responsibility for the underwriting, financial reporting, and audit functions of the CAM portfolio. Mr. Braun was also the co-Founder and CFO of Opstechnology. Mr. Braun has over thirty years of experience in the areas of financial reporting, corporate and partnership tax structures, and strategic business planning. Mr. Braun received a B.B.A. in Accounting from Texas Christian University and an M.B.A. from the University of Rochester.